See on Scoop.it – Korean Wave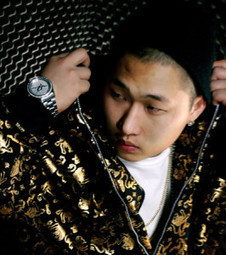 K-hip-hop came to forefront of the news when Swings pushed the first domino by releasing "King Swings," a track intending to have a similar effect as that of Kendrick Lamar's feature in Big Sean's "Control" in the US.
Crystal "CeeFu" Anderson's insight:
Underneath the conversation about the diss tracks is some discourse about how, as one participant puts it, "With K-pop, we are able to enjoy everything even without knowing what they are singing about due to the visual aspect of their performances. But that is not present in K-hip-hop where their artistry relies on understanding of their songs in their full context with their slang, metaphors, puns and every other wordplay that is out there." While lyrics are significant, they are not the only component of hip hop music. Some would argue that the beat is equally important, and that musical aspect is something that transcends spoken language. Others would point to a general spirit of individualism in hip hop that speaks to people around the world. People who don't listen to KHip-Hop because of the language probably aren't listening to much music in any language beyond their own. Lots of insight about the global spread of hip-hop can be found in Global Noise: Rap and Hip-Hop Outside the USA, edited by Tony Mitchell.
See on seoulbeats.com