See on Scoop.it – Korean Wave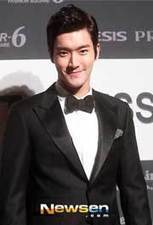 Jonathan M. Hicap writes about the latest collision of culturel and politics, where the dispute over the Dokdo islands has spilled over to Kpop celebrities. The post recounts Siwon (of Super Junior's) retweets of comments from the Blue House, as well as the impact on other Korean stars in Japan.
While those of us outside the region may look at the dispute with a degree of confusion, the other interesting element to this story is the Japanese response in relation to Korean cultural products. Dokdo provides only the latest circumstance for some Japanese to call for a crackdown and, in some cases, an all-out ban, on Kpop and Kdrama. Such calls, however, overlook the agency and opinions of those who consume such cultural production.
See on www.mb.com.ph